Christmastime Cheer by Xantor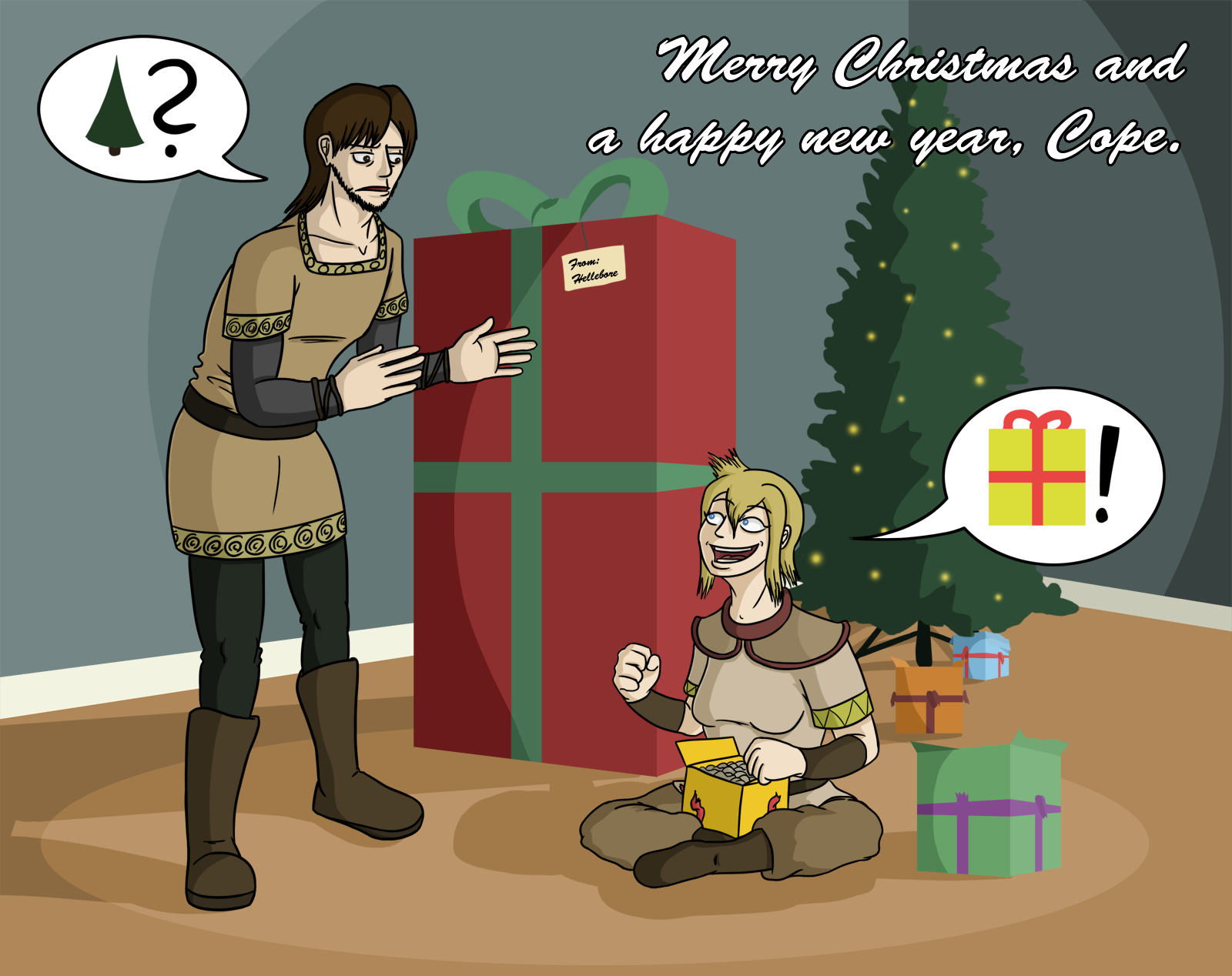 Larkspur is confused by the strange customs of the 21st century, Cerintha is a material girl, and Hellebore has sent an unusually large present...it looks big enough to-heywaitaminute...
Xantor was my secret santa this year! Our gracious hostess, Orange (deviantart/tumblr) was even kind enough to top the event off with some art for everyone!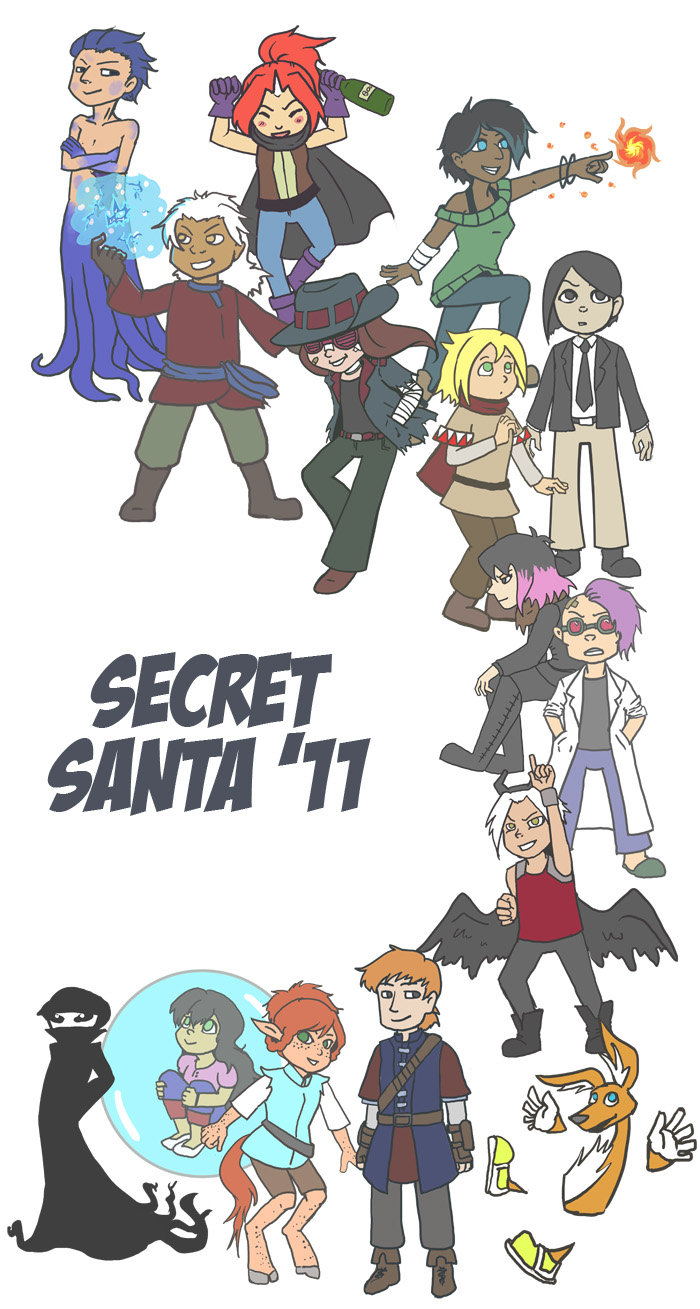 You can see the presents I left under Muse's tree here and here.