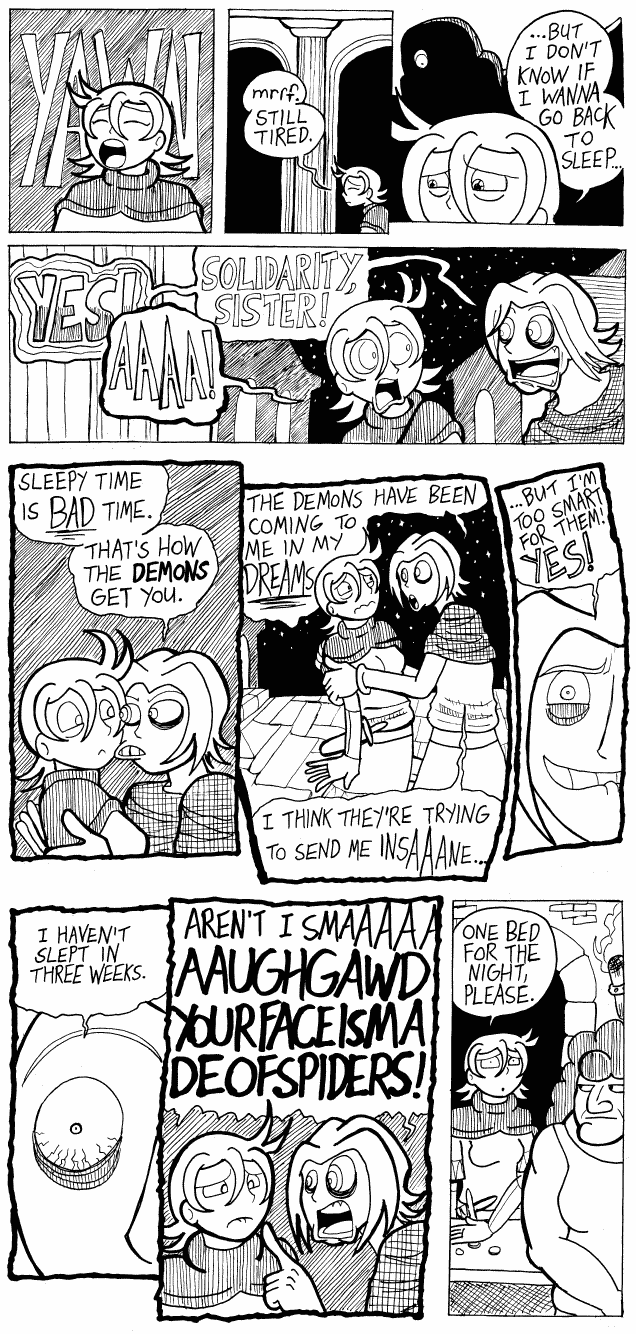 First comic Previous comic Next comic Latest comic

On today's page, we have Fall Boxer of the defunct Parallel Dementia. She never did get any decent amount of shut-eye.
Oh, and by sheer coincidence, the same guy who did Parallel Dementia started a new comic called Derelict just the other day! Keep an eye on it, for I know it will be splendid.